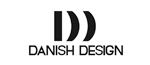 Al ben je nog nooit in Denemarken geweest, met Danish Design ben je zeker al eens eerder in aanraking gekomen. Of je nu ben neergeploft in de Egg Chair, hebt geluncht gezeten op een van de beroemde Arne Jacobsen's stoeltjes, je water kookt in een waterkoker van Jacob Jensen of thee drinkt uit een Bodum theeglas; het is allemaal Deens design. Sinds 1988 timmert het Deense horlogemerk Danish Design ook aan de weg in deze traditie met een mooie en elegante horlogecollectie in rustige, grafische kleurstellingen in een uitstekende prijs- kwaliteitsverhouding. Voor iedereen die houdt van design dat nog echt design is.

Danish Design – Puur Scandinavisch Design
In samenwerking met diverse Deense designers als Anna Gotha, Lars Pedersen, Martin Larsen en Tirtsah brengt Danish Design elk jaar weer nieuwe en fraaie collectie design horloges uit met de kenmerkende minimalistische uitstraling. Met basiskleuren als zwart, grijs en wit – met een enkele uitschieter naar rood – in combinatie met gouden en zilveren accenten is de vorm altijd leidend in het horlogeontwerp.
De combinatie van ronde en rechthoekige vormen en de speciale glansfinish bij veel wijzerplaten geeft een unieke uitstraling aan elk horloge en het gebruik van hoogwaardige materialen als RVS, keramiek, anti-allergeen titanium en wolfraam in combinatie met een anti-allergene coating en krasbestendige saffier horlogeglas zorgen zorgt ervoor dat een Danish Design horloge altijd comfortabel aan je pols zit.