Er is nog geen XML-feed ingevuld. Graag dit verhelpen in de instellingen.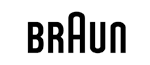 Liefhebbers van horloges met een strak en minimalistisch design halen hun hart op bij
Braun.
Steve Jobs was zeker een fan, de vormgeving van Apple producten als de iPod zijn geïnspireerd door de stijl van Brauns topontwerper Dieter Rams en een van 's werelds beste industriële vormgevers. Een groot gedeelte van de huidige horlogecollectie is geënt op ontwerpen uit de jaren zeventig tot en met negentig en wordt gekenmerkt door zijn sterk grafisch karakter.
Er zijn op dit moment geen artikelen gevonden.
Braun  – voor liefhebbers van design
Minder is meer en dat geldt zeker voor Braun. Met deze instelling werd niet alleen gekeken naar de toekomst, maar wordt ook het beste uit het verleden in een nieuw jasje gestoken. Nieuwe horlogecollecties met uitgesproken designs, maar ook zijn de door verzamelaars zeer gewilde horloges uit de jaren 1970 tot 1990 in een nieuw jasje gestoken. Vervaardigd in eigentijdse hoogwaardige materialen, met edelstaal en extra gehard mineraalglas. Zo combineren deze horloges het beste uit heden en verleden.  Uitgevoerd met analoge en digitale wijzerplaten, als chronograaf of met een sobere tijd- en datumaanduiding: een Braun horloge is zeer herkenbaar.
Braun Klokken & Wekkers
Tot op de seconde weten hoe laat het is, een ingebouwd weerstation of muurprojectie; de klokken en wekkers van Braun zijn van alle markten thuis, strak van vormgeving en prettig geprijsd. Radiocontrol zorgt ervoor dat je tafelklok sateliet gestuurd en dus synchroon loopt met de standaardtijd en automatisch van winter- naar zomertijd gaat en vice versa. Een mooi cadeau voor de technofan!