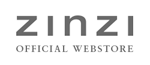 Zin in zilver? Het populaire sieradenmerk
Zinzi
– welbekend van het fabulous televisieprogramma
Hollands Next Topmodel
en ambassadrices Kim Feenstra en Fatima Moreiro de Melo – is er gek op.  Elk half jaar vind je er weer de nieuwste trends in sterling 925 zilveren sieraden, parfum, accessoires en horloges in de
officiële Zinzi webstore
, altijd ontworpen door Nederlandse ontwerpers. Echt Dutch Design! Op Leuke Horloges hebben we uiteraard de meeste aandacht voor de supervrouwelijke en scherp geprijsde horloges, die met hun eigen stijl dè aanvulling zijn op jouw garderobe.
Er zijn op dit moment geen artikelen gevonden.
Zinzi Sieraden – Mart Visser Collectie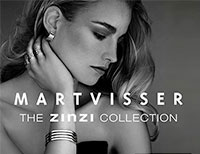 De sieraden van Zinzi zijn draagbaar voor elke vrouw, of je nu 16 of 60 bent. Of je nu op chique gaat of casual gekleed bent, tussen de grote collectie aan sieraden zit ook jouw eigen stijl, zowel in het altijd aanwezige zilver in combinatie met swarovski, goud of diamant.
Mart Visser, de beroemde Nederlandse fashiondesigner heeft voor Zinzi een speciale sieradencollectie ontworpen, in sterling zilver en 14 karaat goud. De gestileerde, bijna gebeeldhouwde zilveren en gouden vormen zijn verwerkt in in elkaar aanvullende hangers, ringen, oorbellen en armbanden. Echte Mart Vissers, even herkenbaar als zijn haute couture. Deze Mart Visser sieradencollectie is exclusief verkrijgbaar vanaf € 39,95.
Style has a signature