Wil jij een statement te maken met je horloge? De nieuwe collecties van Marc Jacobs, Rosefield, Michael Kors en Cluse onderscheiden zich met diverse fraaie, opvallende dameshorloges. Het nieuwe jaar gaan we helemaal terug naar de 70's: met horloges in geel- en rosé goud die opvallen door hun grote uiterlijk in combinatie met stemmige tinten als bruin, nude en taupe tot opvallende ontwerpen met marmer effecten en prachtige gouden en zilverkleurige versieringen. Een trend die goed aansluit bij het ultravrouwelijke nieuwe modeseizoen 2020, waarin naast aandacht voor dierenprints als luipaard, tijger en zebra ook een groot aandeel is weggelegd voor nostalgische mode in pastel en 'back to earth' tinten als taupe en gebroken wit. Verweven in de collecties vind je diverse soorten leer en soepele stoffen die perfect bij het nieuwe modebeeld horen. Kies hier je favoriete horlogemodel die dit seizoen jouw outfit compleet maakt.
Back to the seventies, ook met je horloges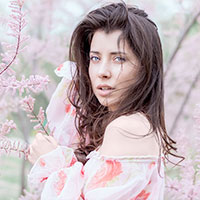 Wat ooit uit is komt altijd weer eens in! De mode voor de komende zomer kent zijn inspiratie in tal van zaken: van jungle- en dierenprints tot midi jurk en van 70's hippie style tot gothic. Er is ruim plek voor sjaal- en bloemenprints, franjes, tule, organza en duizend-en-een-laagjes in kleuren als lila, pistache, de mooiste pasteltinten en altijd-mooi-wit. En vergeet niet de plateauzolen! Bij jouw nieuwe outfit hoort natuurlijk wel een horloge dat dit modegeweld het hoofd kan bieden. Met de nieuwe horlogelijn van Michael Kors en voor de echte liefhebbers die prachtige dameshorloges van Balmain slaag je zeker in het vinden van jouw opvallende dameshorloge.