Er is nog geen XML-feed ingevuld. Graag dit verhelpen in de instellingen.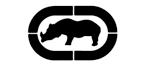 Naast de bekende urban fashion van mode goeroe en kunstenaar
Marc Ecko
laat hij ook zijn creativiteit niet onbenut in zijn horlogecollectie. Mooie kleuren en mooie materialen worden gebruikt om zijn oversized horloges juist dát te geven waardoor ze eruit springen. Zijn signatuur is zichtbaar in elk horloge, of het nu gaat om een uitbundig blingbling polssieraad of de koele zakelijkheid van zijn 9 to 5 horlogemodellen. Veel van de horloges zijn unisex, en kunnen dus door zowel mannen als vrouwen gedragen worden. Bent u niet bang om gezien te worden, kies dan voor een Marc Ecko horloge!
Smaakmaker Marc Ecko
De innovatieve kwaliteiten van kunstenaar Marc Ecko zijn legendarisch: in alle facetten van de kunst, mode- en gamecultuur weet hij telkens weer de grenzen op te zoeken, vernieuwing te brengen en zich opnieuw te bewijzen als een van de beste, jonge ontwerpers van de USA. Als een van de jongste leden ooit nam hij al plaats in een belangrijke stichting van Amerikaanse fashion designers.
Met subtiele, op graffiti geïnspireerde prints, gebruik van stenen, geel- en rosé goud en zilvertinten zet hij ook dit jaar weer een herkenbare horlogecollectie neer die bij veel mensen zeer in de smaak zal vallen, en gecombineerd kan worden met alle kledingstijlen.